Four models showcased by Tata Motors, including the crowd-gathering H2X concept
---
The 89th Geneva International Motor Show (GIMS), sees four global premiers from Tata Motors, the Indian manufacturer. The carmaker had recently been in news for bringing out production guise of their 2018 SUV concept H5X, the Harrier, that does fair justice to the concept. The GIMS 2019  saw four new passenger vehicle unveils from the carmaker, as Altroz, Altroz EV , Buzzard – Geneva Edition and H2X concepts broke covers.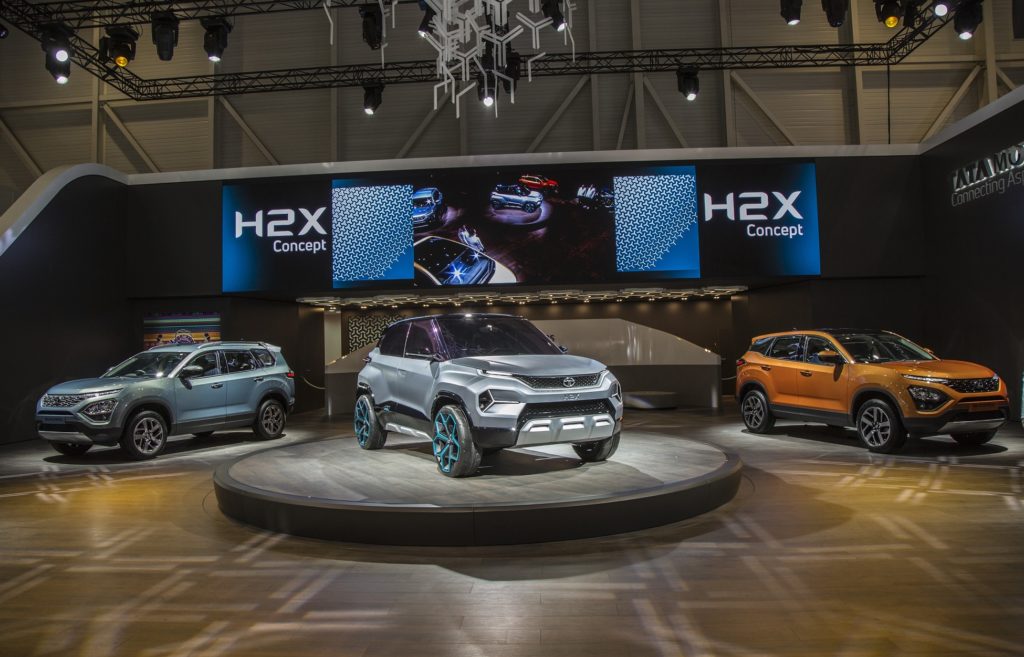 On the occasion of the unveil, Mr. Guenter Butschek, CEO & MD Tata Motors Ltd., said – "It's a proud and humble moment for us today, as we stand here not only showcasing to all what we have in store in the coming year, but also being able to honour the commitments we made last year at this very time. We are excited to showcase to you the derivatives of our new future protected architectures – the ALTROZ, the ALTROZ EV, the BUZZARD* – Geneva Edition , the BUZZARD SPORT – Geneva Edition and the show stopper of the event, the H2X Concept. All these global products are based on the two new architecture strategy. We are confident that they will be game changers in their own spheres and will successfully reiterate our commitment to offer aspirational products with world-class design and technology."
Tata Buzzard Sport SUV- Geneva Edition was also on the display. A car that turned a thoroughly enticing concept into an equally enthusing reality, the Buzzard Sport is essentially the global name for the Tata Harrier, and indubitably combines design excellence with class-leading driving and in-cabin experience.
The Tata Buzzard-Geneva Edition, that was being displayed is, in fact, the 7 seater version of the Harrier and the carmaker's upcoming flagship SUV. The name is just for the show car and the actual naming would be done close to the official launch later this year. It blends luxury into power in such a fashion as to perfectly complement its majestic appearance.
The Tata Altroz and Tata Atroz EV- The premium urban car duo were also displayed. The Altroz, is the second product being designed under the IMPACT 2.0 design philosophy and aims at reinventing the urban car design with greater emphasis on bringing connectivity and everyday mobility together. The Altroz is built upon the all-new Agile Light Flexible Advanced (ALFA) Architecture and would be available in either petrol or diesel guises or with an all-electric power train, as in the case of the Altroz EV.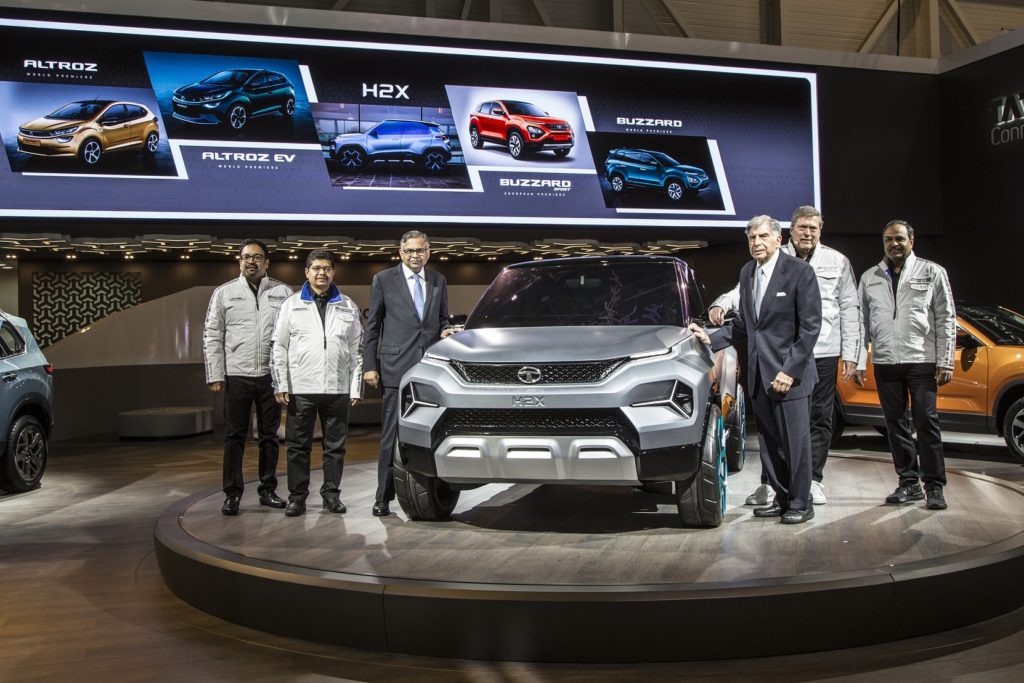 The showstopper, however, was the H2X concept, a sub-compact SUV flaunting the IMPACT 2.0 design language and built on the ALFA architecture. The design draws a fair bit of inspiration from the H5X concept and the H2X concept turns out to be dynamic, expressive and versatile. We hope the production H2X launch to happen after it makes it debut in the 2020 auto expo.