The Polish Coach building company almost walked into trouble trying to suggest that Ford itself had been associated with them in building this prototype!
---
Ford has denied any possible involvement in the production of the prototype that you see in the pictures here, which to your not so pleasant surprise, is a 2016 Mustang GT!
KHM Motor Poland is a Polish coachbuilding company specialized in building modern reinterpretations of famous Polish cars from the past.
This car is one of their coachbuilding projects and was made as a tribute to the FSO Warsaw M20, a car that was based on Poland's first mass-produced car in the 1950s, the Soviet-made Gaz M20 Pobeda!
Called the Warszawa M20 GT, this prototype has a 2016 Mustang GT as the base car and is being described by its maker as being something "modern and elegant."
"The goal was to capture the essence of the original Warszawa M20 while "not forgetting about the latest trends." KHM spokesperson told the media.
The overall design of the car isn't completely based on the Mustang GT, but is an amalgam of many a brand with components flowing in from cars as diverse as Chevy Camaros and Mercedes AMG GTs!
However one should have a really weird aesthetic sense if he/she were to like the exteriors of this car! The Warszawa M20 GT definitely looks unappealing to the eyes of the majority.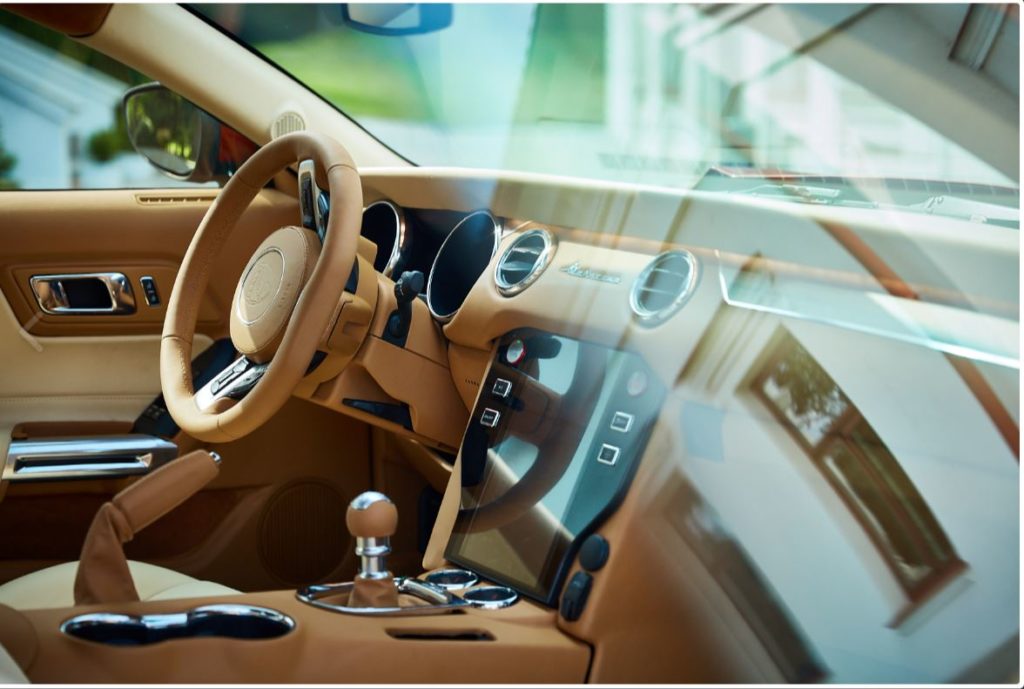 However things do take a turn for the good when it comes to the interiors, with the cabin having been better crafted to flaunt much more elegance and flair than the exteriors. There is extensive use of leather and the center console boasts of a large touchscreen as well.
Under the hood, the Warszawa M20 GT hosts the Mustang's 420 hp 5.0 liter V8.(Yes that's a great leap ahead from the original M20's 50 Hp 2.1 liter inline four!)
Things got almost too hard for the coachbuilding firm to deal with, with their claim through the official website that the components for the project car would be supplied by Ford themselves, reaching the carmaker's officials. It did not take long then for the American carmaker to make it clear that they are in no way associated with the project.
Their spokesperson told Autogaleria thus:
"In connection with the information appearing in the media on the alleged cooperation between KHM Motor Poland and Ford of Europe in the implementation of the Warsaw M20 GT project, we would like to inform you that no contract has been signed regarding any Ford cooperation with the said company. The use of the Ford logotype on the KHM Motor Poland website with information on such cooperation is groundless and unlawful."
With the issue picking up gross momentum, KHM has now removed the controversial claim from their website and has apologized officially for all the 'unintensional misconceptions' that have occured.
Image Source: KHM official website