Heavily camouflaged Land Rover Defender prototypes were used by wildlife managers to support conservation operations over 14,000 hectares of Borana conservancy
---
We had earlier told you, about the Land Rover Defender 2020 coming, and camouflaged prototypes being put to extensive testing activities in Kenya.
Jaguar Land Rover has now let out more details of the prototypes undergoing testing in Kenya with Tusk , in an effort to support wildlife conservation initiatives in Africa. The conservation programs were specifically aimed at saving the lion population.
A prototype of the vehicle, heavily camouflaged, was used by wildlife managers to support conservation operations in over 14,000 hectares of the Borana Conservancy. The car was fitted with an integrated raised air intake for the purpose and was put to test towing supplies and water wading in the process of tracking radio-collared lions.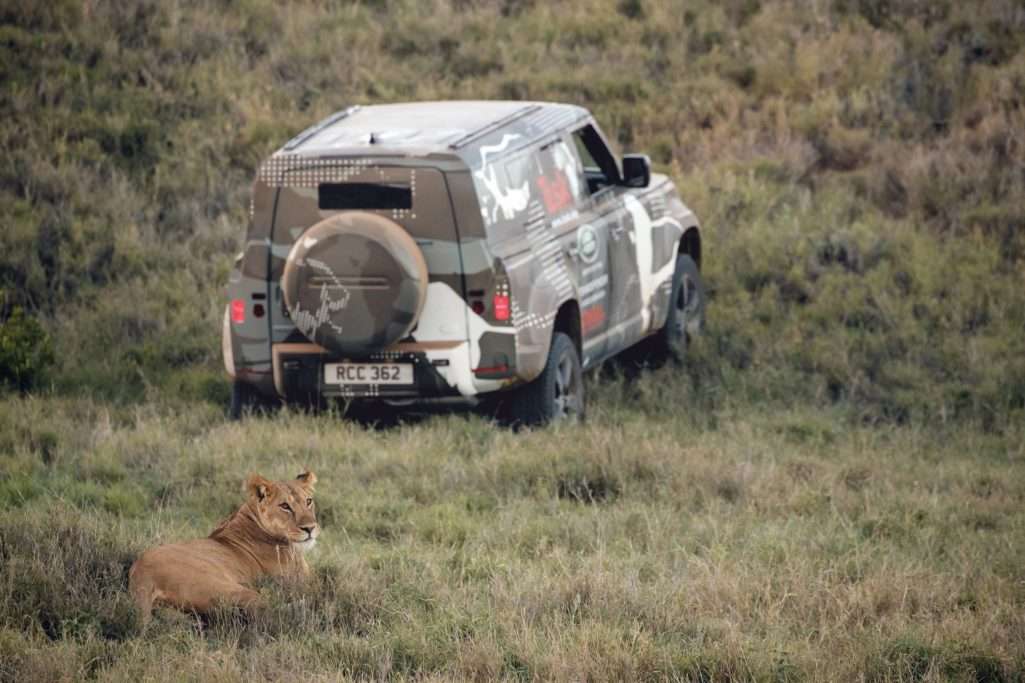 The Tusk testing provided for extensive testing and evaluation of the vehicle in quite a number of challenging real-world conditions. The prototype was even pushed to the extent of being used to help replace the inoperative radio collar of a male lion, which was sedated at close range from the security of the new Land Rover Defender.
Nick Collins, Vehicle Line Director, Jaguar Land Rover, said: "'We are now in the advanced stages of the new Defender's testing and development phase. Working with our partners at Tusk in Kenya enabled us to gather valuable performance data. The Borana reserve features a wide range of challenging environments, making it a perfect place to test to the extreme the all-terrain attributes of the new Defender."
Land Rover has been a partner of Tusk for around 15 years now and their act of choosing the Borana Conservancy to test the Land Rover Defender 2019, seems to be totally worth an applause, as the conservancy is home to a vast variety of terrains from flat plain, and deeply rutted tracks to steep rocky inclines, muddy river banks and thick forests!.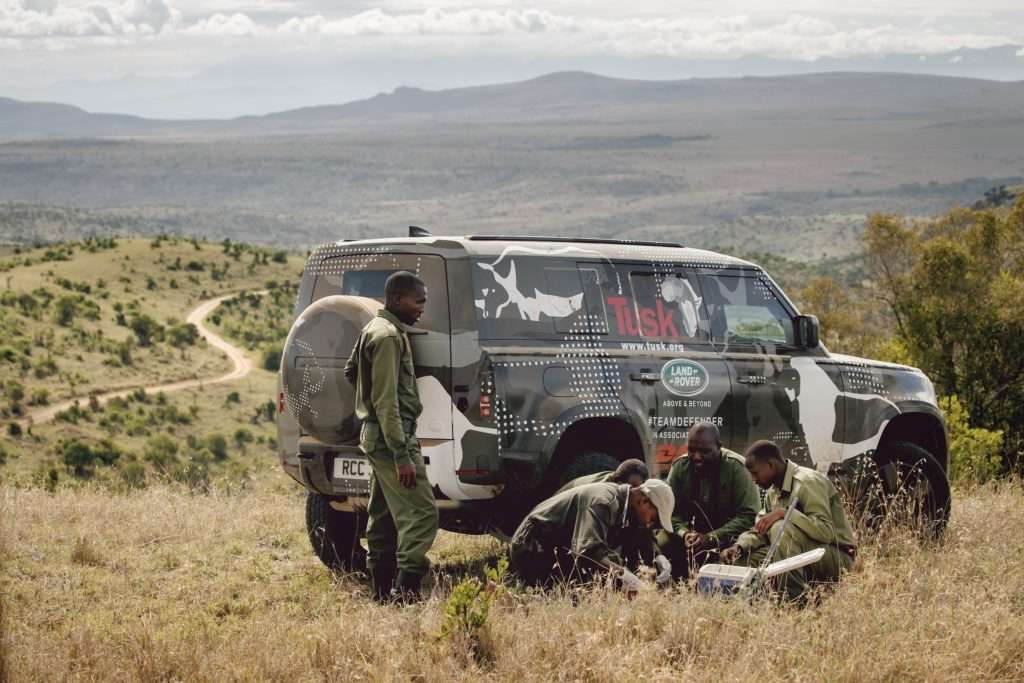 Statistics on the lion population, however, are immensely shocking. Three-quarters of the lion populations in Africa are in decline and lower in number than even the reportedly endangered black and white rhinos! The net count of surviving lions on the planet has dropped to below 20000 from a decent 200,000 over the last century. Land Rover hopes that deploying the Defender prototype in the lion conservation mission would get the issue more public attention and somehow help in the conservation as well
Charles Mayhew MBE, Chief Executive, Tusk said: "This year marks Tusk's Year of the Lion. Our aim is to raise awareness of the alarming decline in lion populations across Africa. Fortunately, within the Borana Conservancy, there are a number of prides of lion and tracking and monitoring their movements across this vast and tough environment is vital in order to protect them and reduce any conflict with neighbouring communities.The Land Rover Defender new model took everything in its stride, from deep river wading to climbing rocky trails."